Welcome to Sussex Lawn Tractors
About Us
Sussex Lawn Tractors is a trading name of AMP Groundcare Machinery Services Limited ("AMP") a full service groundcare machinery company which has been serving customers in Sussex and Southern Surrey since 1975.  AMP believes in a personal service not just for the initial sale but also throughout the life of the machine.  This website lists the machines which AMP find are most popular with our customers, are typically kept in stock and suit most gardens.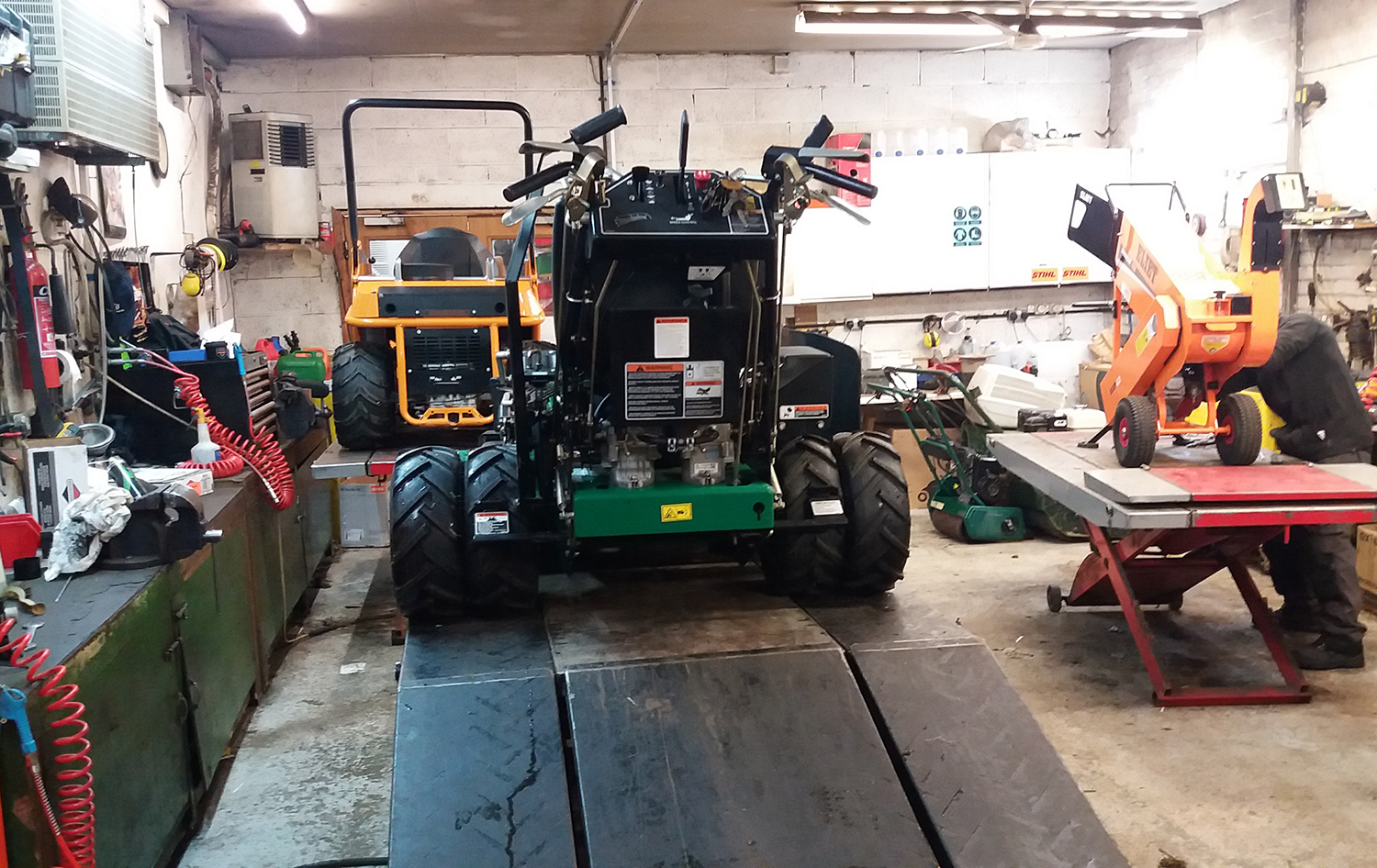 Why Buy From Us?
Independent Advice – On the internet you will find a bewildering choice of machines from numerous manufacturers and suppliers, but which one is right for you and your grounds?  Being an independent dealer not tied to one manufacturer AMP seeks to provide unbiased tailored advice by way of a no obligation free of charge visit to your grounds in Sussex or Southern Surrey to discuss your needs and the range of options available.
No Pushy Salesmen – Since AMP looks to support the machine though out its life the key is to make sure you purchase the right machine for your grounds not necessarily the one which is in stock.
Ready to Use – All machines are supplied fully assembled and ready to use having been test run in AMP's own workshop.  Delivered machines will have the correct amount of oil in (where applicable) together with an amount of fuel.
No hidden costs – Delivery is free in Sussex & Southern Surrey and is carried out in AMP's own vehicles driven by staff who are knowledgeable in the machine being delivered.
Instruction on Use – On delivery AMP will provide instruction in the operation of the machine free of charge.
Choice – AMP are main agents/dealers for most leading garden machinery brands.  On this site there is a limited range of the most popular machines which are typically held in stock at AMP's premises.  Further makes and models are available.
On Going Support – Once the machine is sold, AMP is committed to supporting the machine throughout its life whether by servicing or repair or if even you just have a query.  Help is just an email or telephone call away.
Discounted Servicing – AMP automatically discount our standard service charge by 10% for all machines purchased from ourselves for the life of the machine.
Price – We look to be price competitive, prices on this website should be competitive but should you find the same machine with the same specification elsewhere cheaper AMP will look to price match.
The choice of machines available is large.  Listed on this site is a limited number of our most popular machines for various garden sizes and types to provide an idea of what is out there hopefully without overwhelming you. Thank you for visiting our website and when the time is right do call (01273 418918) or email us (info@ampsussex.com) to organise a no-obligation site visit to help us to help you make the best choice for your grounds and needs!!!
COVID19 Update – AMP is still carrying out site visits however sorry if we decline your kind offers for tea, refuse to come indoors out of the rain; or if we keep stepping back, we are not being unfriendly just looking  to maintain our social distancing.
Manufacturers
Click a logo below to visit the manufacturer website